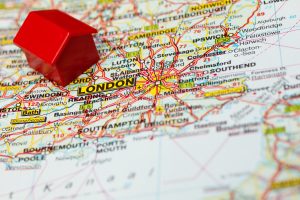 Our client is an overseas-headquartered global bank with a very small but historic UK presence. As a government-owned bank with branches across the globe – it's not our typical client. Still, it fitted our expertise perfectly, focusing on building a small London team to professionalise and grow the bank's debt book through real estate finance (REF). 
Hiring for growth 
The hiring manager (who we'd recruited for in the past) had just joined the bank as deputy CEO of the UK division responsible for looking at the structure and resources needed to build a cohesive real estate finance team in London.
Our brief was to find four crucial hires:
UK head of business development responsible for sales, marketing, and product management
A business developer with a strong real estate finance background and an appropriate broker network for the bank's customer base
A senior credit underwriter experienced in real estate finance in UK commercial banking
UK head of operations and services working with the parent bank in south Asia to improve and centralise processes.
Because the bank is headquartered in south Asia and its customer base is primarily from this diaspora, our initial search focused on getting an exact cultural fit but we soon discovered that the REF talent pool was smaller than anticipated.
"The real estate finance market is established but relatively small," explains Chris Notley, Managing Director at Chamberlain. "When you narrow your search further, you risk excluding some exceptional candidates."
So, we extended our searches to include all banks and lenders with a REF specialism, creating more scope and diversity for this new team. However, there was a prerequisite that all candidates must be culturally aware and adapt to any differences.
We achieved some great results.
Attracting the right calibre and cultural fit
All four hires had established careers in real estate finance within the UK commercial banking space and had worked across major UK banks, south Asian banks, and smaller institutions. So, it was a good mix.
But it took time, skill, and perseverance to build candidate shortlists. It is always challenging to attract senior people from operations, sales, and credit to move to an unknown lender. Yes, the stability of a global bank behind this small UK business was a deciding factor, but we ask the right questions and know exactly where to look for those hard-to-find candidates.
Our real estate finance credentials have been built over the years through placing talent across many levels and disciplines for a wide variety of clients and succeeding where others fail – we didn't get exclusivity, but we did fill all four roles.
WHY CHAMBERLAIN
We know more than most about real estate finance. We've been operating in this sector for 15 years, giving us a sizeable advantage when attracting super-skilled candidates across many disciplines for growing banks, UK divisions and small lenders.
Please get in touch:
Chris Notley
chris.notley@chamberlaincareers.com
Managing Director