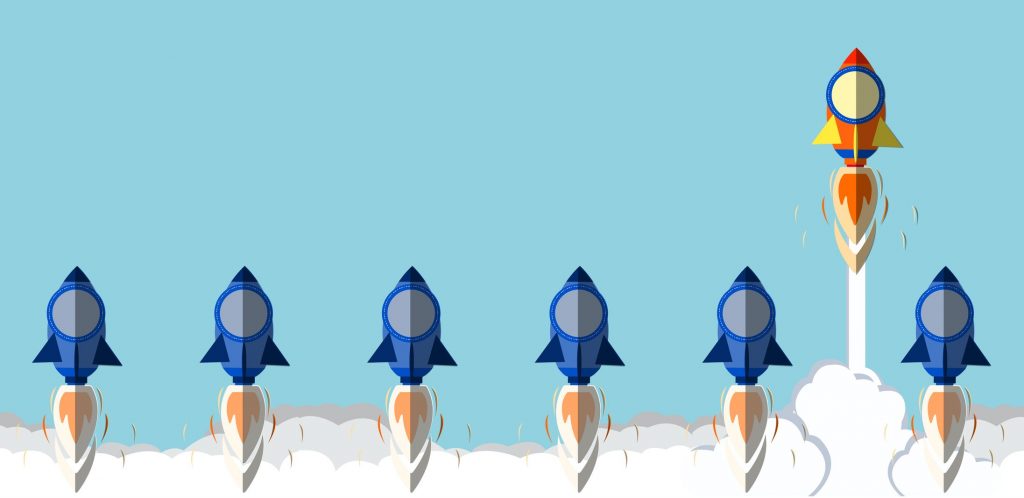 With small and mid-sized companies making up the vast majority of UK businesses, it's not surprising that challenger banks seized the opportunity to fill the funding gap left by the conventional banks' inability to provide finance to help SMEs invest and grow.
The significant growth of the SME finance market has seen the dream become a reality for over 40 challenger banks but gaining a UK banking licence is a rigorous and demanding process – and with a high degree of risk, it's not for the faint-hearted.
Becoming a bank is no mean feat
It's reported that two-thirds of potential new banks fail before getting to the submission stage, so recruiting the right leadership team at the outset has to be the number one priority.
But here's the thing…
Bankers are people who assess risk, so how do you convince risk-averse bankers to join an unknown, unproven start-up?
"It's about working in close partnership to gain a deep understanding of the new business before approaching candidates," says Chris Notley, Managing Director at Chamberlain. "If we fully understand the brief and believe in the proposition, that'll come across clearly when attracting top talent."
Recruiting on a promise
A pre-licenced bank recruitment strategy follows a very different path from the norm. First, you're effectively working in a vacuum – there's no team, no culture, and no bank. Second, as a recruiter, you're mindful that if the business proposition doesn't go to plan, candidates could be out of a job before they've really even started.
"It takes slightly longer to recruit for a pre-licenced bank," continues Notley. "Experience is a given but we're also testing the water for the right personalities to drive the new business forward. It's quite a responsibility."
But putting your faith in the recruiter's ability to seek out the perfect candidates will pay off – it just takes time.
It starts at the top
Those first hires, typically C-level, play crucial roles in setting up a new bank and convincing the regulators of its viability. It's a fast-paced, hands-on environment and the best candidates come with big bank experience who have also worked in nimble, younger banks or lenders.
That experience will indicate adaptability and reduce the risk because success hinges on getting the right talent from inception.
Working in partnership with Chamberlain
We're successful in finding top talent for pre-licenced challenger banks – we have an innate ability to convey an honest and attractive proposition that unearths the traditionally trained, entrepreneurial, tech-savvy, get stuck in bankers that can make the difference between success and failure in this increasingly competitive landscape.
Some examples of placements Chamberlain has made with pre-licenced banks include CROs, CCOs, Heads of Product, Marketing, Credit, Business Development & Operations.
The success and trust we've built invariably leads to filling further roles once these start-ups are fully-fledged banks. These roles have included BDMs, Credit Underwriters, Product, Portfolio, Compliance, Relationship and Operational Risk Managers and more.
If we can help in any way, please get in touch:
Chris Notley
Managing Director
chris.notley@chamberlaincareers.com