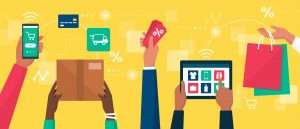 Our client is a FinTech within an established financial services company who was having difficulty recruiting a credit underwriter for their payments business in the thick of Covid.
Engaging their internal resourcing team and specialist suppliers in the payments space had not produced quality candidates – convincing talented individuals to leave secure jobs is hard when the markets are so unstable.
Timing is everything 
We just happened to connect with the COO of the business (an ex-client) at that time, and with Chamberlain's preferred supplier status with the broader group business, we were engaged to find this specialist – and we did.
"This was a new client business with a particularly hard-to-fill credit underwriter role," explains Chris Notley, MD, at Chamberlain. "It required an understanding of the brief, business and structure – and a bit of luck too!"
What made our approach effective?
Candidates need significant push factors to move jobs, but in tough times many talented individuals opt to stay put: 'better the devil you know'.
But by reading the market and providing a superior candidate experience, we convinced talented individuals to make that move. Although we don't claim to be experts in payments (which was crucial for all applicants), we do, however, understand credit. And we soon found the perfect candidate with the right background and experience.
Three more hiring managers
We also understand portfolio management and financial crime – and this first success led to three more hiring managers briefing Chamberlain to find talent for these other vacancies:
Head of Portfolio Management
Portfolio Manager
Financial Crime SME
Again, we followed the brief closely and delivered small, yet strong, shortlists – the feedback was highly positive: "All these candidates are good – they can all do the job" was the general comment from the shortlists we presented.
All four roles were filled with experienced payments specialists. The search was made easier by not being limited to geography – they were happy for people to be based anywhere in the UK.
Two of the four placements came from a smaller payments business, so culturally a perfect fit; one from a global payments business; and the fourth, although working in property finance at the time, had two previous jobs in payments.
Key takeaways
Usually, these roles are filled by a specialist recruiter in the payments space. Still, we discovered that our specialism in credit, portfolio management and financial crime for FinTech companies more than made up for the limited payments experience.
As we were the only recruiter able to fill these roles in these unprecedented times – we believe our success was down to five key factors:
We listen carefully
We ask the right questions
We research appropriately
We grasp what the competition looks like
We learn quickly
And it's given us the confidence to expand our portfolio because we convinced exceptional candidates to move jobs where others had failed. And proof that these candidates were the right fit: they're all still working at this FinTech company.
WHY CHAMBERLAIN?  
We work (almost) exclusively with growing banks and small lenders, attracting banking and finance talent for sales, product, risk, operations, relationship management and compliance. Our focus is on understanding precise client needs to find the exact talent for your business. We bring the 'Fin' expertise to FinTech.
If we can help in any way, please get in touch: