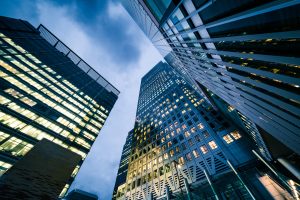 A business referral led to us supplying heavy-weight bankers for this non-bank supply chain finance company based in London. A small business with big ambitions, the Chief Executive Officer (CEO) was looking for high-calibre individuals who could help grow the business.
Hiring for growth 
With exclusivity, the CEO engaged us to fill three key roles:
Chief Operating Officer (COO)
Head of Credit
Credit Analyst
As a small entrepreneurial business, they were open-minded and flexible with the individuals we introduced. However, we knew that this level of experience and gravitas needed experts with a big bank background.
Ideally, the best-fit candidates were those who'd worked at a big bank, moved to a smaller institution and were ready to move on. But we already knew two potential candidates who'd fit the COO and Head of Credit roles perfectly – both with big bank backgrounds looking for a new challenge. But would a move to a small business be the right one?
Adapting to a new culture 
For example, the COO role was all-encompassing (as most COO roles are). Still, in a small business, that person is involved in absolutely everything, so they'd need to adapt to a different culture and environment.
"It's rare to find exceptional candidates willing to make such a significant (and potentially risky) change," explains Chris Notley, MD at Chamberlain. "But this is an exciting business with few competitors who've successfully operated in supply chain finance for many years."
Convinced that these individuals could adapt to the differences and that their experience would be integral to the company's growth, we approached them.
We started with why the role(s) might not interest them (not our usual way of selling an opportunity!). Still, we were mindful that they'd need to adapt to a small team, roll up their sleeves, and be flexible, agile, and quick to learn — it's a very different working environment.
The whys and wherefores 
But for all the reasons 'why not', there were plenty of reasons why this was an exciting opportunity: a young entrepreneurial business with a trusting culture, a sociable environment, and an excellent work-life balance – it was an appealing proposition.
Our negotiations successfully led to placing the COO and Head of Credit from our network, and the Credit Analyst (also big bank background) was a headhunt.
"If I say so myself, we did a pretty good job securing talent," continues Notley. "The COO and Head of Credit held far larger roles in far larger organisations than this business, which was quite an achievement."    
As a result, we've built a good trusting relationship with this client and are currently engaged in finding new talent for the business.
WHY CHAMBERLAIN?
We work (almost) exclusively with small and medium-sized banks and non-bank lenders, attracting banking and finance talent from senior analysts to C-level executives for operations, risk and compliance, sales and relationship management, and product management positions. Our focus is on understanding precise client needs to find the exact talent for your business.
Please get in touch:
Chris Notley
chris.notley@chamberlaincareers.com
Managing Director