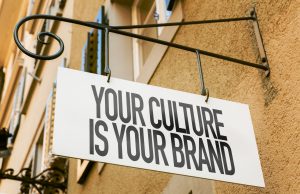 Our relationship with this small ethical bank started three years ago when they were looking for a savings manager in the southeast of England. An ex-candidate approached us – they'd been impressed with Chamberlain's way of working and engaged us to find high-quality candidates for their ethical brand.
Attracting the right fit
It was a difficult role to fill – the location was remote, the bank was small, and candidates needed to connect with the bank's purpose: supporting charitable activities and helping people to save and do good.
With a skill in securing candidates in atypical locations (almost three-quarters of placements are based outside of London), we used all sources: from our network to headhunting, and referrals to advertising, to find a savings manager. For this particular role, a paid advert attracted the successful candidate: a banker in a similar role for a similar-sized company 10 minutes from the office. It couldn't have been a better fit.
Success led to more opportunities
That first success opened the door to other opportunities – this time, working with the HR team.
Five more vacancies followed:
Loans admin officer
Lending manager
Lending officer
Credit manager
Regional manager
Two were fixed-term contracts, and three were permanent—all based in southeast England.
"Recruiters are judged on service, personality, and sector knowledge," explains Chris Notley, MD at Chamberlain. "But ultimately, it comes down to finding the right people. If you don't fill vacancies, companies stop using you."
But we did fill all five vacancies – the successful applicants worked predominantly in large UK clearing banks, bar one who worked for a smaller bank.
Why we were the right recruiter
Filling all six roles for this small, unknown ethical bank in a remote location was down to several key factors:
We recruit (almost) exclusively for small and growing banks and lenders – we know where to look for those hard-to-find candidates
We cover a wide range of disciplines – essential when recruiting for growing banks and lenders because resources often have to stretch across different levels
We invest significant time and money in attracting talent from all sources: our network, headhunting, referrals, and advertising, to be sure we've secured the best.
We don't cut corners which is why exclusivity works best because it's all about thoroughness, not speed (click here for details)
We grasped the needs of the business and used our network and geographical reach to find candidates across a range of disciplines.
And it's a great compliment to be chosen based on the bank's values and to act as an extension to their business to find quality candidates.
ABOUT CHAMBERLAIN
Clients like working with us – they describe us as refreshingly honest and open, well connected with a deep knowledge of banking and financial services (see feedback). We do our research and only introduce the most relevant candidates that are a cultural fit. As a result, clients trust us to place their most valuable permanent hires exclusively.
Please get in touch:
Chris Notley
chris.notley@chamberlaincareers.com
Managing Director