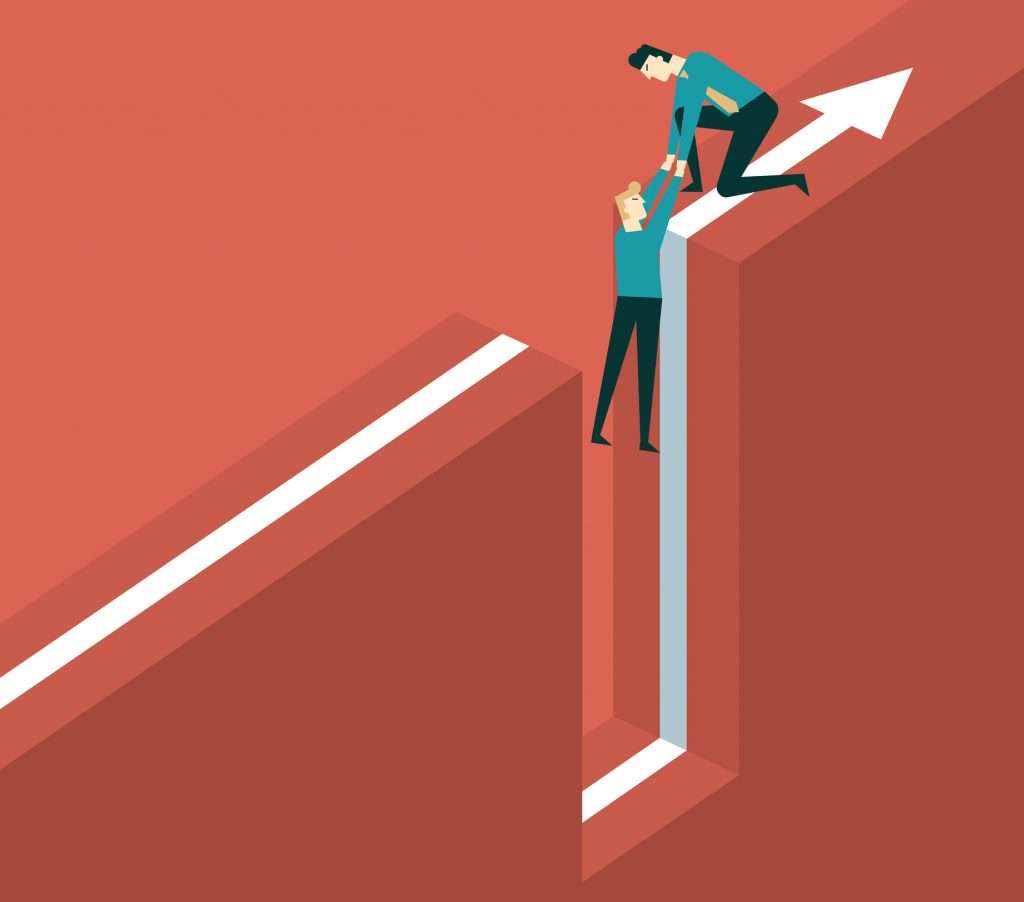 This headline caught our attention: British Business Bank leaps from £8bn to £89bn of business lending in 12 months (source: Altfi.com) – it's a huge sum and a serious attempt to help smaller businesses recover and return to growth after a tumultuous year.  
So, will we start to see a change in fortunes as the economy begins to recover?
A lifeline 
The British Business Bank is government-owned and dedicated to making finance markets work better for smaller businesses. And with so many companies struggling during the Covid lockdowns, the Coronavirus Business Interruption Loan Scheme (CBILS) and Bounce Back Loan Scheme (BBLS) were set up to offer a lifeline.
Facing massive demand, challenger banks and alternative lenders stepped up to the plate, quickly gaining accreditation to distribute cash to their customers – they accounted for two-thirds of all scheme lenders. Not only did they offer choice and competition, but they were pivotal in providing fast and simple funding to SMEs and filling a gap for borrowers unable to meet the rigid criteria of banks.
Not all lenders are equal
The big banks' Achilles heel is size, so adapting to a crisis is slow. But for challengers who'd built businesses on speed, agility, and collaborative working, they were perfectly placed to tackle the crisis head-on.
And where limitations existed, 'embedded lending' through strategic partnerships were deployed to speed up digital adoption. There's a great example in The State of the Market Report 2021 by AltFi: Metro Bank partnered with Ezbob to create a platform, adjusted to BBLS, to build an SME loan portfolio in a matter of months. So, it's no surprise that Agile and collaborative working is cited as the reason for its success.
Responding in a crisis 
And there are more stories like these where joining forces has attributed to a significant increase in lending for alternative lenders.
"A crisis can truly test resilience," says Chris Notley, Managing Director at Chamberlain. "And the alternative lending sector seized opportunities, using technology and efficient lending capabilities to drive growth."
According to the British Business Bank, 1.7m businesses received support; although many companies are not out of the woods yet, these government-backed initiatives kept companies afloat, giving them a chance to fight another day.
WHY CHAMBERLAIN? 
We work exclusively with growing banks and small lenders, attracting banking and finance talent for sales, product, risk, operations, relationship management and compliance. Our focus is on understanding precise client needs to find the exact talent for your business. We bring the 'Fin' expertise to FinTech.
Please get in touch: 
Chris Notley
Managing Director
chris.notley@chamberlaincareers.com