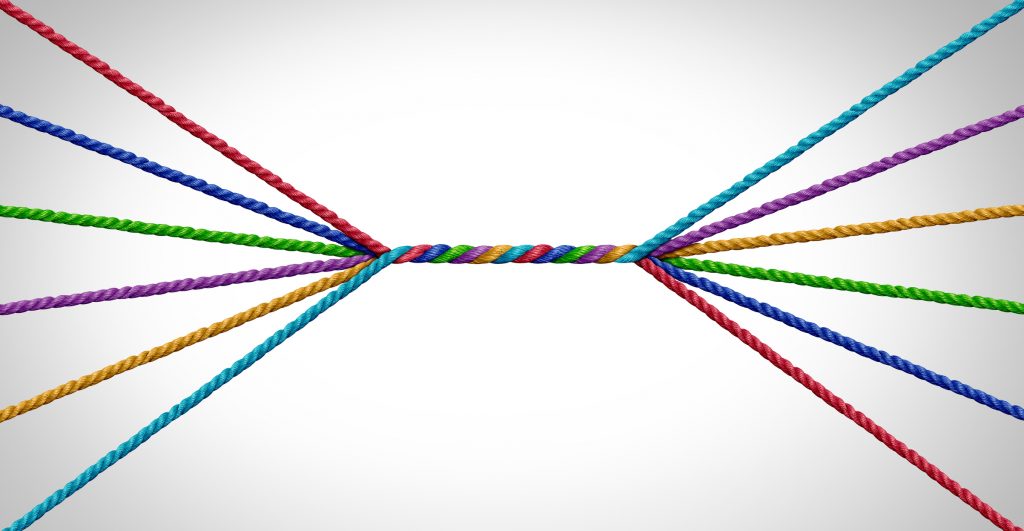 When you consider that women make up more than half of the population and at least half of the collective wisdom in the UK, it's not surprising that businesses are getting serious about gender diversity. 
Our successful bid in becoming a preferred recruitment partner to a major building society intent on filling half of all senior roles with women tells you something about our expertise and reputation.
Make diversity a strategic goal 
Gender equality, diversity and inclusion were once afterthoughts but are now at the heart of building better teams and filling skills gaps to gain that competitive edge.
We've been working on gender mandates for over a decade – crafting carefully worded adverts and compelling propositions to attract exceptional female candidates who'll offer a different perspective, reduce groupthink, and improve the performance of our banking clients' businesses.
"We know that gender diversity makes a massive difference to the performance of a business," says Chris Notley, Managing Director at Chamberlain. "So, it's encouraging to see more and more companies making a conscious effort to attract and recruit more female leaders."
Right culture, right environment – valuing everyone's differences 
A recruitment partner can undoubtedly help address the gender balance by submitting female-only shortlists to fill leadership positions. But to be an employer of choice and retain that talent, there needs to be an inclusive culture and environment where women can succeed at the highest level.
Attracting highly qualified females to a company is just the first critical step but retaining them can be more of a challenge. Here are a few pointers that'll make a difference:
Offering genuine flexible working can be a critical enabler in retaining women who are juggling work and family life.
Enabling equal opportunities (with equal pay) so the best person for a job or promotion earns that position based on qualifications, experience, and knowledge. In addition, unconscious bias training can help educate employees in actively avoiding discrimination, which naturally leads to gender equality.
Development opportunities and leadership training geared towards women. Mentoring schemes can also feed into a supportive culture of equality. And where women are mentoring, it helps them see themselves as leaders and role models and will eliminate gender bias.
When reviewing CVs and conducting interviews, interviewer diversity pushes thinking beyond the typical gender stereotypes associated with a role.
A diverse workforce will be a testament that gender equality truly exists in your business – action speaks louder than words.
The future of work 
There is a massive underrepresentation of women in leadership roles, but a future where hybrid and remote working are commonplace could be the turning point for gender diversity. Flexibility has increased the talent pool significantly as we look beyond the local area for highly qualified candidates – and for those remote working positions: almost all candidates are women.
How Chamberlain can help
We specialise in understanding precise client needs to find the right talent for your business. We work exclusively with banks and other financial institutions throughout the UK, attracting talent from senior analysts to C-level executives focusing on risk and compliance, sales and relationship management, operations, and product management positions.