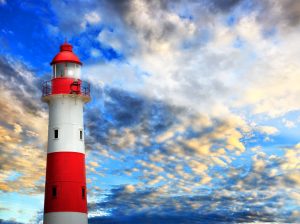 We've seen an uptick in enquiries recently for restructuring experts – coming hot on the heels of the twinned rise in inflation and interest rates. According to the government's latest statistics, company insolvencies were 81% higher in Q2 2022 than in Q2 2021, so more businesses are likely to need support moving forward.
And companies facing financial distress will turn to banks and lenders to help save them from crisis and even bankruptcy, so it's no surprise that we're receiving calls checking our capability to find the right experts for their teams.
Déjà vu
We remember the global financial crisis (GFC) over a decade ago when banks deployed restructuring teams and experts to cope with a flood of struggling businesses.
"We helped major UK banks find these experts and teams," says Chris Notley, MD at Chamberlain. "There was a spike in demand for restructuring services amid a talent shortage – a situation that's likely to repeat because it's an area that's been relatively dormant since the last recession."
Although there's a sense of an anticipated (but not immediate) need, banks and other lenders are likely to build restructuring teams from within before reaching out to recruiters to fill the gaps in knowledge and experience – as they did post-GFC.
Seen it, been there, done it
Of course, the financial landscape is very different today. Some of our clients are less than ten years old, so they've not experienced the turmoil that recessions can bring. But we know where to look for those specialists who can identify companies that may be showing signs of not being able to service the debt to the bank or lender. We've done it before.
As company insolvencies continue, the pressure to deploy restructuring teams is enormous. It will prove critical to the survival of many of those struggling businesses in the coming months. And the experience of bankers who've 'been there, done it' will maximise those recoveries.
This time feels different
There was an expectation that we'd see an external recruitment drive for restructuring teams once the government lending schemes ended last year – but it didn't materialise. But now banks and lenders are putting out feelers to see which recruiters can help find specialists.
We tell banks and lenders actively considering restructuring experts that our background is recruiting commercial bankers, many of whom have been through recessions and crises. For example, only last month, we placed three real estate finance directors for a bank – one of those directors needed experience in restructuring.
So, if you need restructuring experts, please don't leave it too long because there's a lead time to recruiting the best.
HOW CHAMBERLAIN CAN HELP
With a UK-wide network, Chamberlain works with banks and other lenders, attracting talented restructuring associates, associate directors, and directors to manage portfolios of businesses showing signs of financial distress, as well as restructuring credit managers and recoveries specialists.
Please get in touch:
Chris Notley
chris.notley@chamberlaincareers.com
Managing Director