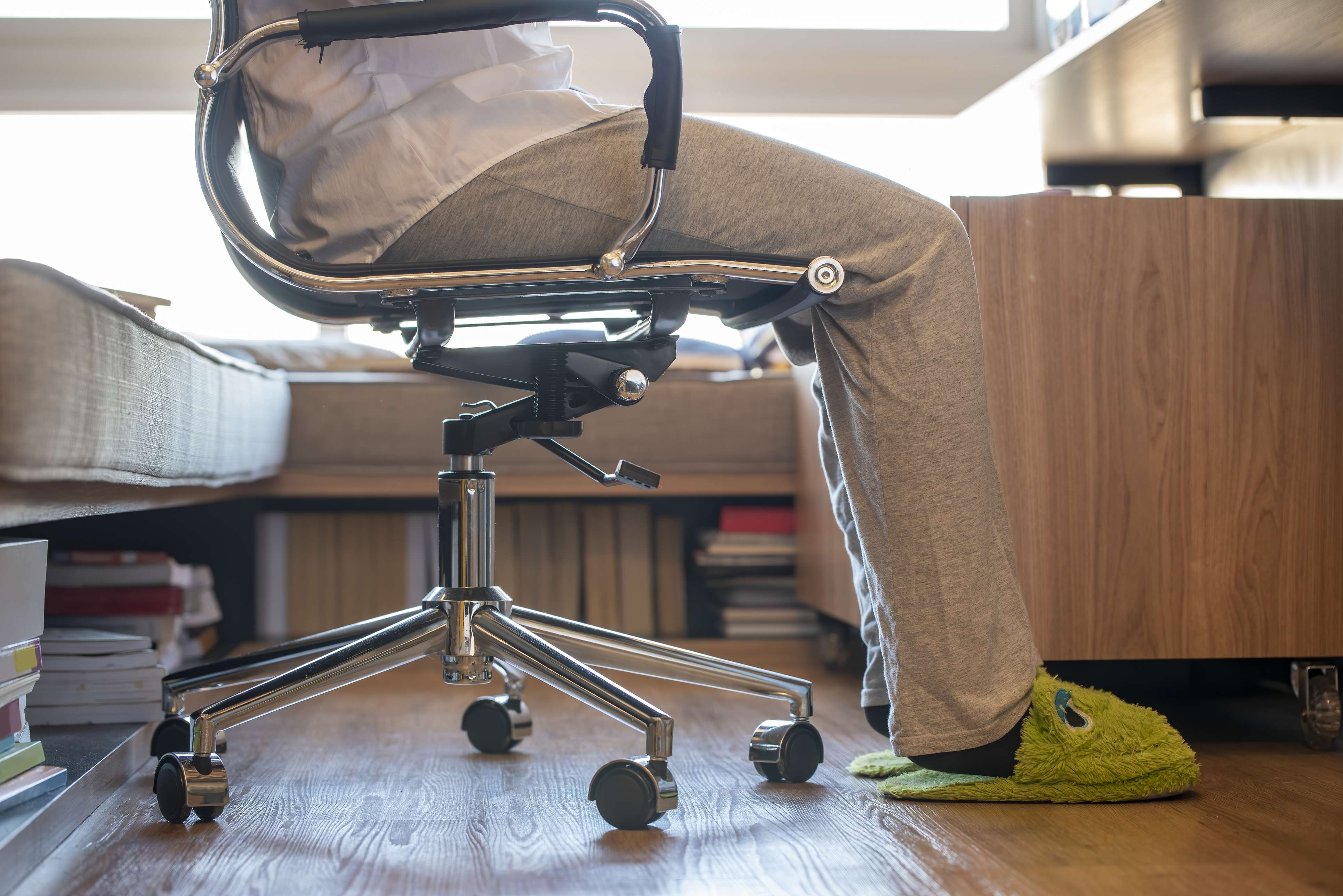 Flexible working often comes up in conversations with candidates looking for a move. However, with Covid having forced technological breakthroughs to enable a 'work from anywhere' culture and changing attitudes, businesses are responding by offering hybrid and remote working to attract (and keep) the very best talent.  
An uptick in productivity 
A recent survey by the Chartered Institute of Management (CMI) found that businesses that'd adopted hybrid working since the pandemic had experienced an uptick in productivity and financial performance – proving it's a viable option and a win-win for employees and business stakeholders.
"Most of the lenders and challenger banks we work with have always had some level of flexibility," says Chris Notley, MD at Chamberlain. "We predominantly place experienced frontline relationship managers and business developers, so they'll spend the majority of the working week out of the office anyway."
But aside from these customer-facing roles, most of our clients now operate a hybrid model, typically two to three days a week in the office – a sensible approach given that team- and wider relationship-building fosters camaraderie, crucial for a happy and productive working environment. And let's not forget the all-important social events after a long day in the office!
So how is hybrid and remote working benefiting recruitment?
More choice, more diversity 
No longer constrained by geography, travelling or rigid hours, hybrid and remote working increases the talent pool significantly. We can search far and wide for the exact fit – and we have. This structural shift plays to our strengths because our reach is extensive – 70% of candidates we place are located outside London across multi-levels and multi-specialisms. 
That's why a recent request to find highly qualified candidates anywhere in the UK for a remote working position was so appealing. The only stipulation: the candidate had to work one day a month in the office. As you might expect, we found many talented candidates (more than we'd typically find in a localised search), but with one notable difference: almost all were women.
"That's an important observation because we know there is a massive underrepresentation of women in leadership roles," explains Notley. "And a future where hybrid and remote working is the norm, perhaps this could be the turning point for gender diversity?"
Technology is a significant enabler in recruiting 
We've always relied on video calls to speak to talented individuals about roles across the UK – essential when it's a race against time to shortlist potential candidates. But with video conferencing substituting all in-person activities in the recent past, a new way of recruiting has emerged: clients often prefer to do the first round of interviews online because it's time-saving and cost-effective, particularly if the hiring manager is hybrid working. Another factor: the shortlist will be longer if multiple agencies are submitting CVs (read our insight: why exclusivity achieves the best results) – so it makes sense to do the initial screening online.
One size doesn't fit all
As we navigate these unchartered waters, it's worth emphasising that flexible working depends entirely on the role, the individual and company policy. Nevertheless, these are exciting times filled with possibilities and opportunities.
Why Chamberlain?
As specialists in banking covering a wide range of disciplines throughout the UK, it makes us the obvious choice for growing banks and small lenders. We specialise in attracting banking and finance talent for sales, product, risk, operations, relationship management, and compliance positions.
If we can help in any way, please get in touch: